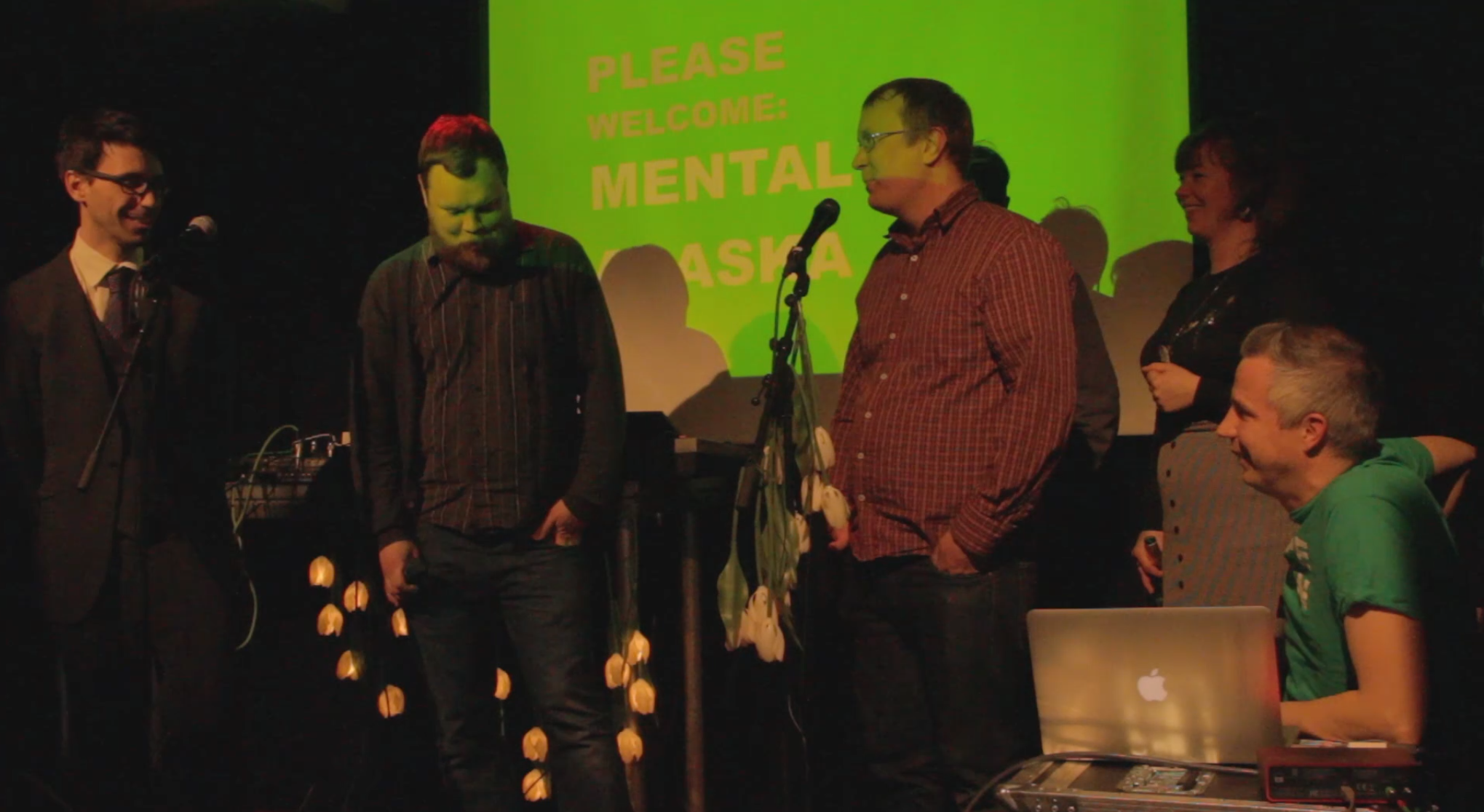 Serious Introspection series (?) finale
posted: 17 July, 2016
For the last episode of Serious Introspection, filmed on 13 April 2016, we did a short set as the opening act of the 2016 Lal Lal Lal festival. But first, we brought Marianna Keisalo (last seen in S02E01 back on stage to catch-up on her life as the hardest working standup comedienne/anthropologist in Helsinki. Marijn aka Red Brut was up next, and then we welcomed the Mental Alaska group, organisers of the Lal Lal Lal fest, to officially open the festival and officially close out Serious Introspection.
I don't know if this is the end of the regular weekly shows for sure but at least for the time being - it's an exhausting experience! Keep subscribed to the podcast feed for future audio-only episodes and any occasional one-offs we may end up doing. And I must remind you that SI Services is available to hire for your party, wedding, bar mitzvah or other corporate event.
Thanks again to Mad House for allowing two seasons of this silliness as well as Justin Tyler Tate (the O.G. Hype Man), Ernest Truely (our meta-media specialist), Lotta Blomberg (SI videographer) and Joosep Tormis (our sound sherpa).