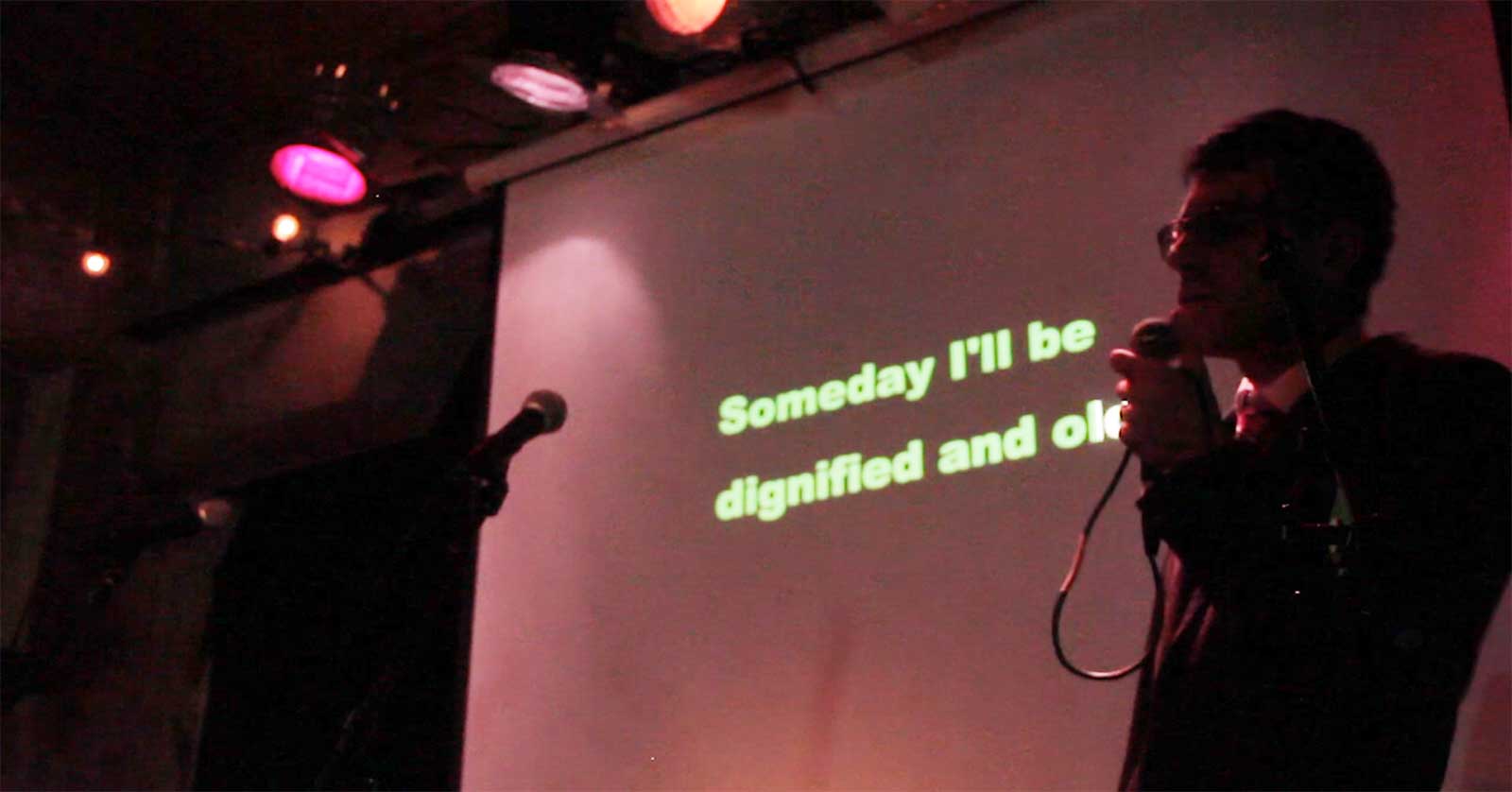 Serious Introspection episode 5
posted: 06 November, 2015
It's the TECHNICAL DIFFICULTIES episode! With our trusted sound man in Estonia we had to figure it out ourselves, mainly, 'where do they store the microphones?' and thus we started a half-hour late, and I was agitated throughout. It's also the AMERICA episode! With guests Megan Snowe (USA), Ernest Truely (USA), Matthew Goulish (USA) and myself and Justin as always. Special thanks to Ilpo Heikkinen for stepping in and being a pop-up sound guy/saviour. I love him, even if he isn't American.
Despite the slow start I think this was our best episode yet, and I was thrilled to have Matthew on the show as his work has influenced me a great deal. And I wish Megan could be on the show every week. Here's the video, with live tweets by Ernest (@room4error) superimposed where appropriate. Sorry the lighting isn't as pleasant and before; I guess our sound man usually handles that too. It's the DARK episode!
Next week (10 November) is episiode 6 - the ANTEPENULTIMATE episode! - starting at 18:00 as always at Ihana Baari/Mad House Helsinki. Guests will include Jaakko Blomberg from Yhteismaa and several representatives of the Post-MJ Era Institute of Consciousness. And if you can't make it, you can still follow us on Facebook (send in those mailbag questions!) and check the hashtag #SeriousIntrospection for future livetweets and other interactions.